Schedule Your Corrosion Consultation
Solve Your Rust Problems – Once And For All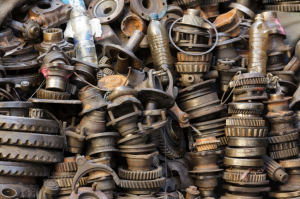 When rust comes between you and your customers, drives up unnecessary costs and threatens your business's reputation, you need answers – fast.
Get experienced help to eradicate rust from your business once and for all, and go back to what you do best: providing quality products and services to satisfied customers.
Schedule A Free, 15-Minute Phone Consultation
Talk to Wayne Siefert – the country's foremost rust prevention expert and CEO of Green Packaging – to discuss your immediate rust problems, how to cure them and how to improve your rust management program.
Schedule An On-Site Evaluation
Allow Wayne to conduct an in-depth analysis of your manufacturing operations and packaging procedures. A complete report will be provided at the end of the consultation with specific recommendations for solving your rust problems.
To schedule your corrosion consultation, begin by selecting your desired consultation type, and continue filling out the rest of the form.