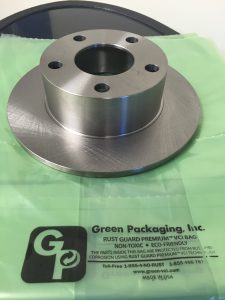 Need Help Selecting The Right VCI Packaging?
Do you have rust issues? The anti-rust experts at Green Packaging help customers choose the right VCI products to solve their corrosion problems.
Green Lab Corrosion Testing
Before you trust your metal parts and components to a new anti-corrosion packaging solution, you need to know that it works.
That's why Green Packaging offers you complimentary corrosion testing services that demonstrate the efficiency of your chosen rust-elimination solution.
Green Engineer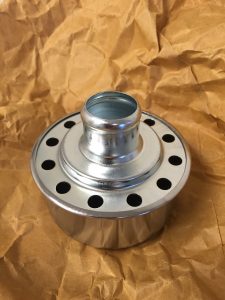 When you partner with Green Packaging, you benefit from a single point of contact dedicated to discovering and delivering the right VCI packaging solutions for your products and your organization.
Custom Engineering: We deliver bags to your specs with low lead-times. Plus, we deliver a metal parts packaging solution to hold you over until your custom bag arrives.
We work individually with each customer to find the right solution in your exact size.
We keep your specially sized anti-corrosion products in stock so you never have to wait.
Simply fill out the form below, and we will recommend the proper VCI packaging for your specific application. Answer as many questions as possible and as completely as you can. The more specific you are, the better the recommendations we are able to make.