A Recognized Leader In The Field Of Anti-Corrosion Packaging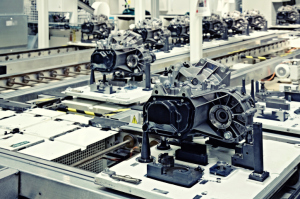 After being introduced in the 1940s, vapor corrosion inhibitors were embraced by the United States military to protect equipment and armaments. Since then, VCI anti-rust products have helped countless companies across a variety of industries stop corrosion from eating into their bottom line and hurting their reputation.
Industries Using VCI Packaging & Anti-Rust Products
Are rust and corrosion never-ending problems for your business? Are your customers complaining about rusty parts? Are you losing money and time sand-blasting, acid-washing or disposing of corroded parts?
Green Packaging can help. We specialize in solving complex corrosion problems in the following industries:
No rust is a must. Regardless of your industry, if you have rust and corrosion issues, Green Packaging can help.