More Than 20 Years Of Solving Complex Corrosion Issues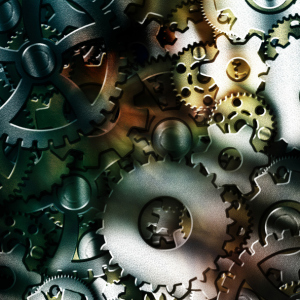 Over the last 20 years, Green Packaging has been analyzing corrosion problems and VCI Rust Prevention Technology to stop corrosion efficiently, effectively and in an environmentally friendly way.
We specialize in solving unique, complex corrosion issues for companies across industries all over the country.
Proven Success In All Industries Producing Metal Parts
Some of the largest metal parts manufacturers in the world approach us with their corrosion concerns, and we listen carefully to each one. We take pages and pages of notes because every company produces unique parts and faces unique corrosion problems.
Your image is our image. Your bottom line is our bottom line. Other peoples' corrosion problems keep us up at night.
We've honed a consultative, multi-faceted approach to match our customers with the right rust-prevention solutions for their needs. Using a combination of VCI packaging products, we design a powerful, specific corrosion-inhibiting system for your company's unique application.
Our range of vapor corrosion-inhibiting products includes VCI papers, VCI poly bags, VCI poly sheeting, VCI emitters, VCI impregnated foam, VCI wire, VCI netting and many other VCI packaging solutions for corrosion prevention on virtually any type of fabricated metal.
Can't track down the cause of corrosion in your company? Tell us your story. The toughest mysteries are the ones worth solving.