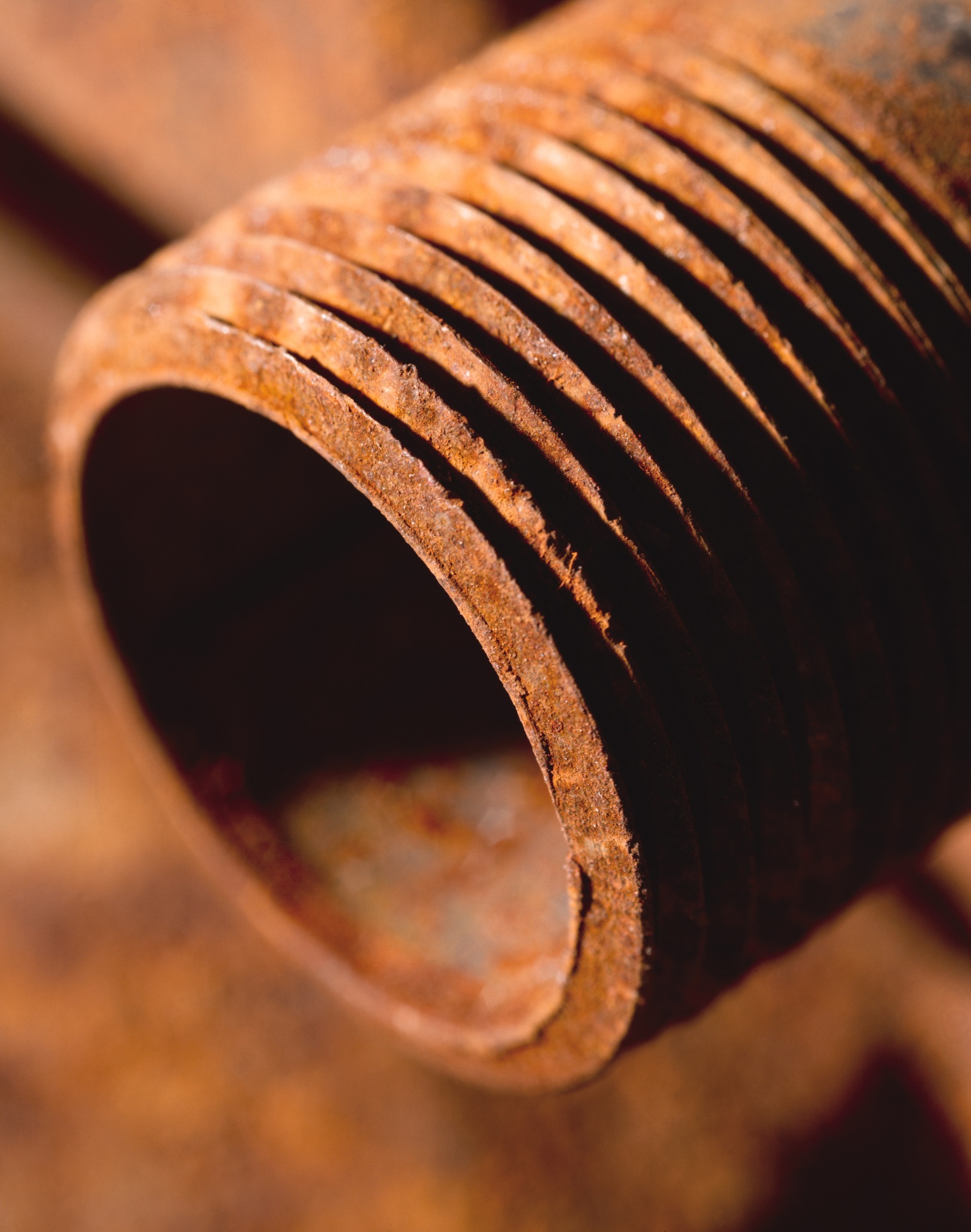 When shipping metal parts, you might think you have every opportunity for rust covered. But when you prepare stored parts to be shipped, or when those parts are received by your customers, you might find yourself asking: "Where did I go wrong?"
That's because shipping metal parts requires a methodical process through which you create a moisture barrier and a safe environment for your products to rest until received by a client.
Using anything but every precaution in your rust prevention methods when shipping metal parts will leave you short of rust-free parts and happy customers.
Below is information every shipper and receiver of metal parts should know.
The Essentials Of Every Shipper's Packaging Methodology
Regardless of whether you're shipping metal parts with rust prevention specifically in mind or you're involved in the shipping of other goods, there are some basics that stay the same.
Every metal part or piece of equipment you plan to ship should have:
Outer packaging

Inner packaging materials

Complete seal
A solid understanding of your production and distribution environment contributes to the kind of packaging you choose.
VCI Packaging Recommendations By Parts Type 
Small Individual Metal Parts: Small parts may be packaged using VCI paper or bags (or both), but your choice should be based on transit/storage duration, production restraints, marketing and quantity of parts to be shipped. When packaging, place the part in a VCI poly bag or wrap the part in VCI paper. To seal, use heat, tape or staples, or simply folder over the bag seal or paper. When shipping overseas or long-term, be sure to seal parts in airtight packaging.
Large Metal Parts: When shipping large parts inside of a box, make sure that the box is VCI corrugated, or that the box is lined with VCI film or poly bag. Clean metal parts should be put inside the bag before the bag is sealed completely and the box is closed and prepared for shipping.
Large Equipment: Large equipment needs a variety of anti-rust solutions to ensure rust-free parts are received. If packaging large equipment in a crate, VCI emitters and desiccant bags should be placed in open areas to ensure the air remains free of moisture. Exposed metal areas should be wrapped using VCI paper. Finally, the entirety of the equipment should be wrapped using heat-shrink VCI film for a comprehensive barrier against moisture 
Bulk Packaging Requirements: Whether shipping parts in a box, bin or crate, the inside of the packaging environment should be lined with VCI film or a poly bag. Parts should be placed at the bottom, and interleave VCI paper or poly bags between each new layer of parts. Finally, close and securely seal the bag or film before closing the box.
Factors Influencing Corrosion Rates During Shipping 
No matter where you ship metal parts, you need to be aware of how the outside environment impacts the moisture and corrosion rates inside the packaging environment.
Always consider humidity levels, condensation as a result of temperature changes, the presence of seawater, chemical influences, dirt and other airborne contaminants, and be sure your anti-rust solution is prepared to handle all the above.
Every rust prevention strategy should be aimed at the successful distribution of rust-free metal parts. Where is yours currently falling short?
Test the effectiveness of VCI packaging on your metal parts or equipment by requesting free samples today.